Delhi Against Rape and Discrimination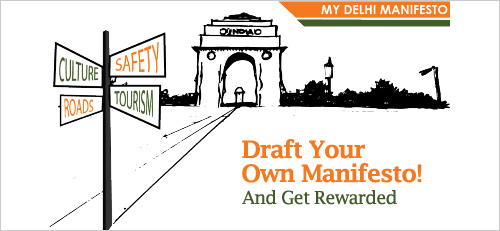 I would like to recall the words of great
Abraham Lincoln
as "Govt. is for the people,to the people and by the people".
But, the situation has changed in INDIA and mainly the capital city "DELHI". The most burning and hurting problem is 'a girls safety' i.e. Our's beloved sisters are getting harassed,raped and murdered.
So, the issue have to be taken seriously where "our little sisters must get safety".
The main manifesto the Delhi Govt. should come out with is "
a girls safety
". The number of police men and women have to be increased soon,to take the charge and look into patrolling 24/7 symbolizing there must a help-line no. like 100 or 108 be given a help-line number and should provide their safety to protect each and every girl 24/7 and 365 days. The help-line in charge have to be a "watchdog for every girl and see them living a happy tension-less life".
This is
My Delhi Manifesto
in association with
BlogAdda.com
.